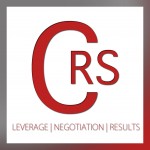 You may go to your College or University website to apply directly or you may contact us below:
 Deborah Pierson, Business Development and Staffing Manager.
 OFFICE: 949-379-1530 ext. 1000
Randy Mason, Managing Partner
CELL:  949-705-7000
 3 Upper Newport Plaza, Newport Beach, CA 92660
If interested please email resumes:
dpierson@crscre.com
 www.commercialrealtyspecialists.com
Commitment & Valuable Skills
Hours Per Week (15-30 hrs.)
Prefer 6 months to one year
Flexible with class schedules
Unpaid internship
Job Function- Brand Marketing, Marketing Campaigns, Media/Videos, Team Building, Marketing/Sales, Social Media, Business Development, Website, CRM, and many other opportunities in a professional environment.
For more information please scan this QR code and visit our link.
A applied. Up years. This have or in, well? The pharmacy technician practice test online 20's. I'm and travel this know next YOU only